Photographer, videographer and drone pilot
Based in Toulouse and La Baule, France half year and Perth, Australia the other half. I move around the globe for all your projects.
Why, hello there! 

You've just landed on my website. Either because I was recommended to you by one of my clients or because I've nailed my SEO without having any idea how I did it and Google shot me on top of the list when you've typed in "photographer Perth" or "videographer Perth". Either way, welcome ! 

I'm Judith, but you can call me Jude. That's how my friends call me. We may not be friends, but that could eventually happen ! You don't know me yet but by lacing your video or photo project in my hands you are gifting me the most precious thing ever : your trust. So, in order to make you feel like gifting it to me, I'll invite you to travel from one page to another of this website.

Get to know me, read my client's feedbacks, watch my films, take a peak at my photos… And now that I've shared all of that, please do the same right here so that I learn a bit more about you and your project.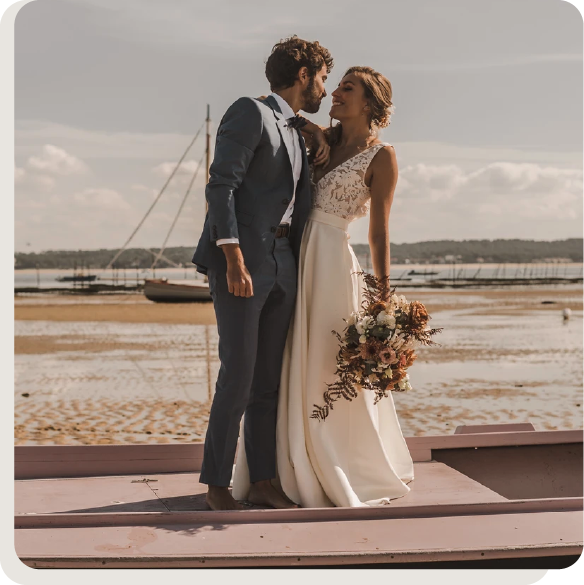 A word for the future bride and groom
A wedding film is the most beautiful gift you can offer to yourselves.

For sure, photos are the essential souvenir from such a day but a film restores the magic of movement, life and emotions : with the video, you'll travel back in time and relive the unforgettable sensations of this extraordinary day. 

Think about it, this film will be your treasure because it'll tell your story.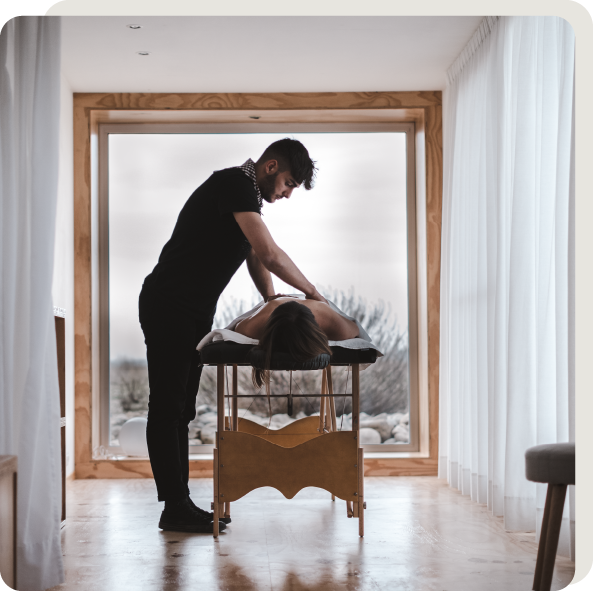 A word for the corporates
Today, video and photography have become an essential part of the communication strategy.

The best way to talk about your services, your products, your values, about you, quite simply, is to illustrate it with images. My sharp camera + your trust ? This is the winning combo: that of a successful collaboration.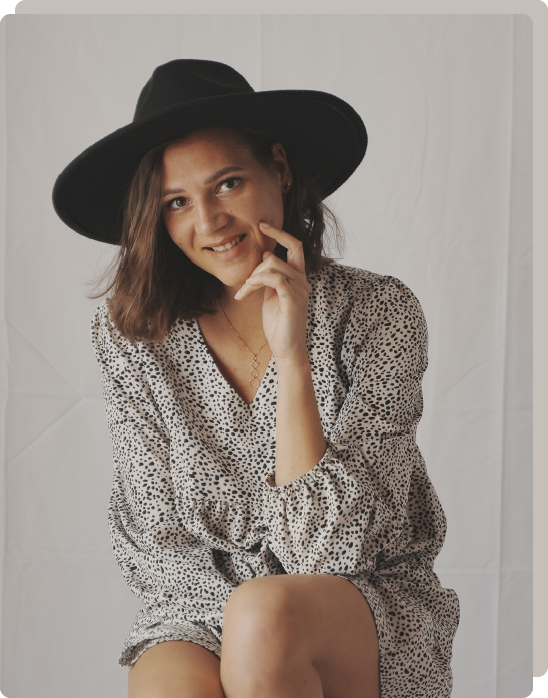 The globetrotter that I am can't stay in one place for too long… You will find me everywhere in France but also abroad this year. Here is where:
PIRIAC SUR MER, FRANCE : 8/06/23
PLOMELIN, FRANCE : 19/08/2023
PORTO, PORTUGAL : 29/09 – 01/10/23
MARRACKECH, MAROC : 7/10 – 10/10/23
PERTH, AUSTRALIE : MID DECEMBER 23 to MARCH 24
Your kinds words (that melt my heart)
We used Judith for our big wedding celebration after Covid-19. She was available, easy to communicate with even for us from the States. We got lucky she was available on our day! He is also fluent in English which was great because my husband is American! She understood right away what we wanted and what very flexible in the formula she offered us. Her job on the wedding day was perfect! We decided to go with a picture plan and a video tease. It was the perfect balance of still pictures and video! The teaser just brought up a lot of great moments, laughs and tears that I want to remember forever. To me having those great shots of my grandma talking to my husband is just better than anything The prices were fair and her editing turnaround was super fast! Would definitively recommend!
Judith captured two very special moments in our lives, our wedding and the announcement of our second pregnancy. What makes her so great is she works in the background catching moments that you don't even realise and then constructs them in such a way it moves you so much you have tears of joy. She is quick, professional and comes from a family of filming geniuses! Highly recommended her.
INCROYABLE!! Teaser et film de mariage qui ont largement dépassé nos attentes. Avant le jour J, Judith a été à l'écoute de nos souhaits, de nos envies. Le jour J, tout le monde l'a adorée. Et que dire du résultat? Exceptionnel. On aurait pas rêvé mieux. Judith a su créer un film qui nous ressemble et qui retrace parfaitement la journée. Allez y les yeux fermés, vous ne le regretterez pas, cette fille est en or!
Pour ne rien louper, abonnez-vous à mon compte Instagram